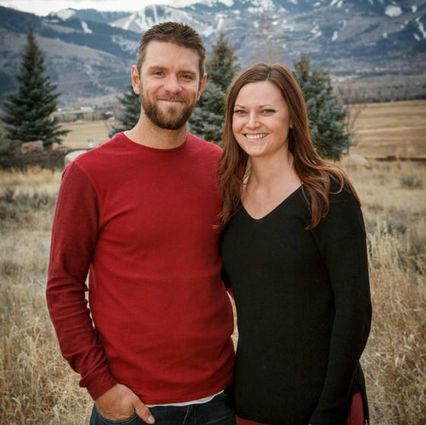 Dear Birthparent(s)
Thank you for taking the time to read our letter.  We are Levi and Kristin Turner and live in Windsor, Colorado.  We are in our early 30's and are high school sweethearts.  We have been together for over 15 years and married for over 8.  We have always known we wanted to be parents and, in growing through the challenges of infertility, have even more certainty now of this hope.
Levi was born and raised in Cheyenne, Wyoming and grew up as a middle child of 8 kids.  He has always been surrounded by a large, energetic, loving, and fun family.  We have 8 nieces and nephews ranging from 1 year to 16 years old.  Levi's hobbies include home restoration projects, he just completed the last major project in our 1940's home, spending time with the dogs, camping, fly fishing, traveling, and spending time with family and friends.  Levi works in construction for a Northern Colorado company.
Kristin was born in Casper, Wyoming and grew up in Billings, Montana and Cheyenne, Wyoming.  Her parents and brother live nearby allowing them to spend time together often.  Kristin's hobbies include spending time with the dogs, traveling, camping, reading, volunteering, and spending time with family and friends.  Kristin is an accountant for a public accounting firm in Northern Colorado.
We have three dogs, Cooper a 5 year old Australian Shepard that is smart and has an affinity for frisbees and balls, Tucker a 2 year old yellow lab mix that we rescued as a puppy and is an affectionate giant, and Sammy a one year old Corgi that is sassy and full of personality.  All of our dogs are affectionate and we know they will love to have a child sibling in their lives.
We are looking forward to growing our family and are blessed to be surrounded by family and friends that are supportive and share in our excitement.  Through all of this we can only try to understand your journey and look forward to walking through it with you, if that is your hope.  We have tremendous admiration for the courage, love, and strength you have in making this decision. Thank you for your consideration.
With love,
Levi and Kristin