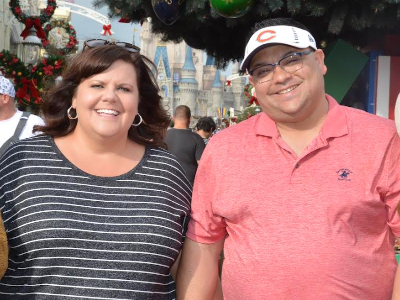 Dear Birthparent(s), 
"Owning your own story is the bravest thing you'll ever do." -Brene Brown.  Everyone has a story. Each story is very unique which makes this world amazing. You have an extraordinary story to share. We would love to be part of your story! 
We are Richard and Tracy from Greeley, Colorado. It took a little while for us to meet each other. Even though we didn't meet until later in life, we've covered a lot of ground in a short amount of time. We met on the online dating site, eHarmony, and it was an instant connection! We dated, got engaged and got married all within one year. We got married in 2018 surrounded by lots of family and friends. Having kids is something we discussed right away in our relationship and it's been a goal for the two of us. We quickly found out we were unable to conceive naturally. That's where our family's stories will hopefully come together. 
We both have established careers we are passionate about. Richard is a Purchasing Analyst (a mix of IT and accounting) at the Jeffco Public Schools District office and Tracy is a Dean of Students and Learning Coach for an elementary school in the Windsor/Severance School District. 
When we aren't working we love to spend time playing with and walking our dog Rocky, watching football, traveling, spending time with family and friends or just relaxing at home watching movies or the latest series on Netflix. Most of our family lives in Colorado. We live right next door to Richard's mom and stepdad. Tracy's parents live in Ft. Collins. We both have nieces and nephews we love to spoil. 
Our dream is to raise one or two children in our loving home. We want to provide them unconditional love, emotional and financial support, a good education, and a safe and stable home. We want to share and build traditions with them that they can continue with their family one day. We look forward to watching them grow into their own person and writing their own story. 
You are incredibly brave for creating an adoption plan. We have a lot of empathy for you. We promise to support you, honor you, and love your child every step of the way. We thank you for taking the time to get to know us and what makes our story special.
Thank you for considering us, 
Richard and Tracy