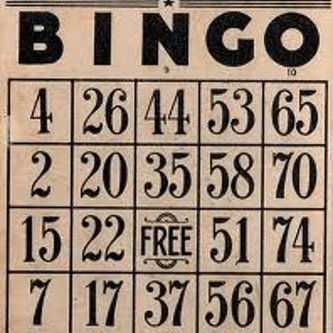 As a major fundraiser for the agency, the Dream Guild holds Bingo each Monday from 11:30-1:30pm at Bingo Planet in Loveland, Colorado. Join us for a family friendly, fun filled 2 hours with great cash prizes. Proceeds from these sessions are redirected to the agency.
Join us with your friends, families, and neighbors! 
Planet Bingo
281 E 29th Street, Suite H, Loveland, CO
Each Monday, starting at 11:30 AM
---
Open To The Public!
Bingo sessions and games are open to the public and run by non-profit organizations in the State of Colorado.  Non-profit organizations put on bingo sessions and their volunteers run the games.  They do this to raise money for their organization and to fulfill their mission statement.  All organizations rely on the public to attend the games and become frequent players so their efforts are successful. The players in turn enjoy a great time, perhaps win some money, and get to meet others who enjoy the same type of activity.
---
Win as much as $2000 Each Session
Sessions usually have 6-8 games each session and money is awarded to the winning player(s) on each game. The players purchase a packet with six cards on each sheet and there is a sheet for each regular game. You can purchase as many packets as you want to increase your chances of winning.  Most sessions also offer electronic bingo machines to increase your chances of winning.
---
Progressive Bingo Jackpots reach $15,000
A Progressive Bingo is also played at each session and players can purchase as many cards as they like to play this game. The card price is $1.00 per card and the jackpot can grow as high as $15,000.
---
Pulltabs
Players also can enjoy increasing the opportunity to win by playing a large variety of pulltabs at each session. Pulltabs can be purchased for as little as $0.25 each. Winners are frequently winning $400 on a single pulltab.
---