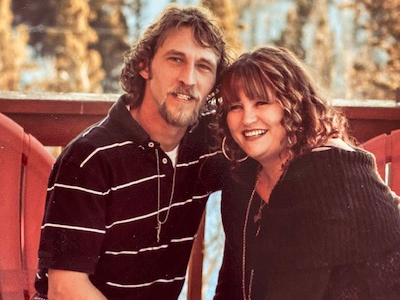 We are Rhyn and Jennifer Haley. We are both from a small town in Texas and have been together for 10 years, married for almost 3. We both have been married before at young ages and out of those marriages we share four children (Dawson, Preston, Madison and Alison). We moved to Colorado 6 years ago after losing Jen's son, Dawson, who was born with cerebral palsy. The girls live in Texas with their mother but we are fortunate to have Preston share in our move to Colorado. Together we've learned to rebuild our family and have become even stronger. We love it here and enjoy everything that the mountains have to offer from hunting, fishing, camping and the best of all snow. We live at 10,000 feet so you get lots of snow and we love all things snow: sledding, boarding, snow mobiling and tubing.
The journey of adoption is an unknown for us but the idea of having all this love to give to a child is well worth the journey. Raising a child with special needs has taught us compassion and an understanding that everyone has their own struggles. We have learned from our own loss the true meaning of faith and perseverance. We would love and nurture an adopted child as our very own and would be thrilled to have a new addition to our lives to share in all our adventures. We are a true family and before we could make this decision, we asked our kids how they felt. Seeing the excitement in their eyes and the smiles on their faces, we know adoption was the right choice for us.
We've built a very good life in Colorado. Rhyn works in the summer at a ranch and is able and willing to take the kids and family visiting on horseback rides. Jen is now a high school cheer coach and loves to help mentor her team. The only thing missing in our life is a child of our own. We are imperfect people in an imperfect world but we strive to make it a better world for our kids. We make sure every moment that they know they are loved and supported and that we will always be there for them. We hope that one day we can add to our family and show him/her that same devotion.